Rejuvenating Microcurrent Facials
Restore confidence in your skin with rejuvenating microcurrent facial therapy.
Learn More
Confidence begins with radiant skin from
microcurrent facial therapy

.

When your skin is firm and belies your age, you feel like you can take on the world. However, when the opposite is true, it can be tempting to hide the very best parts of you. Restore your confidence in your skin and your ability to shine with microcurrent facial therapy.
Experience luxury with a greater purpose
The benefits of a microcurrent facial go beyond aesthetics and the luxury of beautiful skin. Microcurrent facials can also provide pain relief and help with paralysis conditions, such as Bell's palsy. Most importantly, caring for yourself is a crucial part of an effective mental health strategy.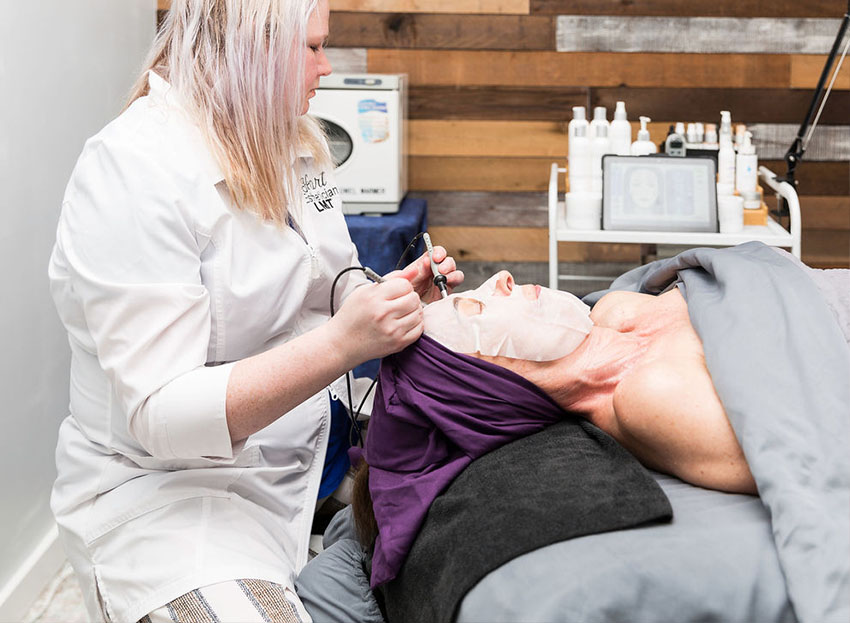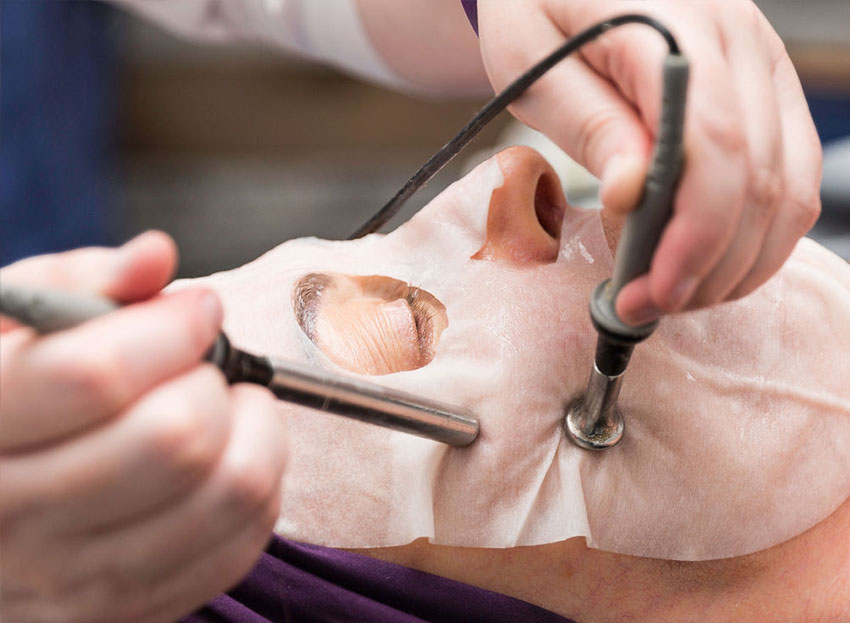 You can turn back the clock with microcurrent facials.
While you may not be able to stop time, you can turn back the clock by minimizing its effects. Microcurrent facial therapy helps you achieve firmer, hydrated, and more contoured skin naturally and without pain. What more could you ask for?
Piedmont Injury Therapy microcurrent facials also help with:
Dark circles and eye bags
Scar tissue repair
Collagen production
Lifting jowls and eyebrows
Reducing wrinkles, crows feet, and fine lines
Skin tone, texture, and glow
There is no one like you. Why shouldn't you look and feel amazing? Microcurrent facial therapy simply lets what's uniquely you glow at its best.
How
microcurrent facials

work

Using low-voltage electricity, Microcurrent facial therapy stimulates facial muscles, adenosine triphosphate (ATP) cell growth, and encourages collagen development. The result is tighter and smoother muscles and connective tissues. Simply put – more beautiful skin.

This non-surgical facelift is a safe and effective method of age management facial technology. Because the process mimics what happens in the body naturally, microcurrent facials are painless and satisfying.
A more youthful you awaits
More youthful and radiant skin awaits to match your active and vibrant personality and lifestyle. Why wait any longer? Contact us for a consultation today and begin your journey to a more confident you.
Microcurrent facial technology is safe and pain-free. However, like all our therapies, we take every precaution to get to know your personal history to prevent any contraindications.
The number of facials you will need depends on your personal goals. Microcurrent facials are great for your skin as a one-time treatment but will show greater improvement with a series of treatments.
Terms like "electricity" can sound a little painful. However, because it mimics your body's own electrical pulses, microcurrent facials are painless and even invigorating.
Customize your
skin care

journey
Don't trust your skin to just anyone.
Your concerns should always come first. Our estheticians never plug you into a one-size fits all menu of services. We take the time to get to know you and customize our massage and facial spa treatments to your needs and desired outcomes. Our experience and compassion set us apart.
Like any massage or facial at Piedmont Injury Massage, our experienced and certified estheticians will work with you to discuss your concerns and goals to establish a path that takes you from where you are to where you want to be. If that path does not include microcurrent facial therapies, we'll focus on what does work for you – not what doesn't.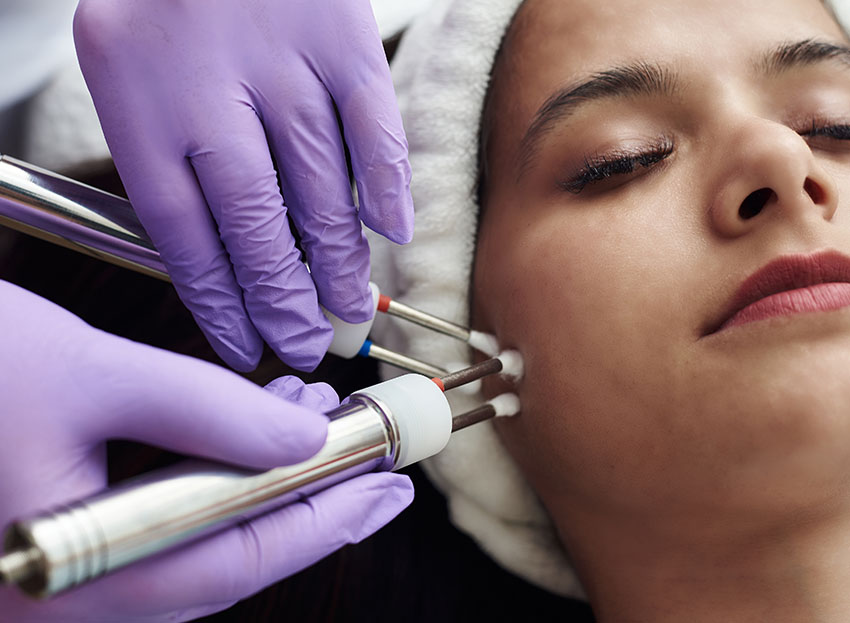 We're Here to Serve You
Piedmont Injury Massage is a full-time, hands-on service. Book a consultation today to begin your personalized path to recover, wellness and overall skin health.
We specialize in soft tissue injury, including sprains, strains and tears and help you get back to feeling normal again!
Tighten and tone your face with our digital skin analysis and advanced skin treatments for all skin types.
Isolate different parts of tissue in the body that is causing pain or discomfort without the discomfort of stripping the muscle.